We Are KIRURI MFN
Kiruri is a hill in Nyaruguru which was the residence of the council of poets. The poets of Kiruri who came from Gihogwe, the eastern side of Mountain Jali were granted that residency by the King Yuhi Mazimpaka who is also renown for his poetry. It is said that those poets are the ancestors of some of the great Rwandan poets like Queen Mother Nyirarumaga, Nzabonariba, Nyirakunge …
We named our company after that place to honor Rwandan poetry, but also to remind ourselves that poetry makes every art forms mesmerizing, borderless and timeless.
The company was founded by three passionate filmmakers Remy RYUMUGABE, Moise GANZA and Deve SHEMA committed to create and distribute diverse genres of cinema, we also produce and distribute other artworks in their various forms.
We're currently working on our first projects as a company; these include short and feature films, theatre plays…
We are distributing various films which have showcased around the world in more than 20 film festivals like Internatioanale Kurzfilmtage Winterthur, Uppsala international short film festival, Durban International film festival, Afrykamera, Zanzibar International Film Festival, WNDX Festival of Moving Image, International Kansk video festival, Cascade festival of African films etc.
We're interested in local, regional or international co-productions and distribution; we're devoted to create and bring original content to our audience worldwide.
01
Creative Consultancy
Be it a film, an ad, a video, book or other art-forms, we offer flexible, savvy advice and strategies to bring your ideal concepts to life.
02
Production Assistance
Have a production scheduled? Our experienced team will work in the key positions as crew members and assist your project throughout the production process.
03
Commissioned Works
We produce the content you want (Film, Music Video, Ad …) and deliver the finished product as commissioned.
04
Transcription, Translation and Subtitling
We offer Video Audio Transcription, English and French Translation to and from Kinyarwanda and time-coded subtitles for videos and films.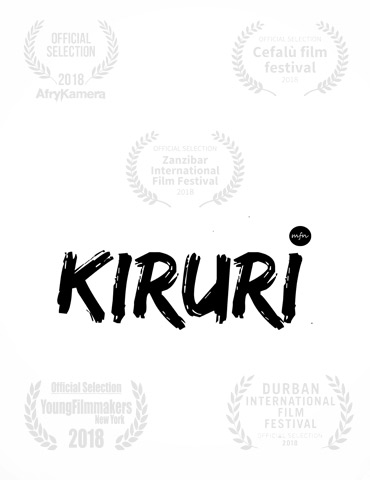 Met our team
Who We Are
We are a team of different artistic and skilled film producers who have the same aim of producing the best films to the beloved audience.

The best film studio
They all are witnesses. If you or your organization have a story to tell, an idea to share or word to spread, the Nine Studio can help you bring it to life. They can assist with narrative exploration, director contacts and production strategies.
Kiruri MFN for the Future
I like the idea of how these 3 young talented put together to build the awesome Team ever. I love the creativity, enthusiasm and Professionalism from each of you guys, Keep it up!
This Team will never disappoint you!
I have never seen someone who's passionate since I have seen Kiruri MFN team. They are all committed and they always deliver what we did not expect to happen. Excellent Work guys. I recommend!